About Belle S. Spafford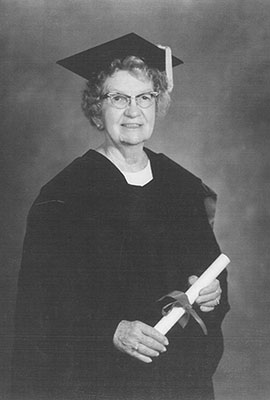 Born on October 8, 1895, in Salt Lake City, Belle Smith Spafford was a wife, mother, teacher, writer, editor, executive, humanitarian, and spiritual leader. She achieved international recognition through her service as the ninth general president of the Relief Society of the Church of Jesus Christ of Latter-day Saints, serving from 1945-1974.
After graduating from Normal School (a teacher training program) at the University of Utah, Ms. Spafford continued her studies at Brigham Young University, where she also taught in the University's Training School and as a special instructor in remedial work for children with disabilities. As director of the Relief Society Social Work Programs in Utah, Arizona, Idaho, and Nevada, she instituted services for unwed mothers, adoptions, care of deprived and neglected children, youth guidance services, and foster-care educational programs for Native American children.
A 52-year member of the National Council of Women of the United States, Ms. Spafford also served as its second vice president for eight years and as president from 1968-1970. She was chair of the United States delegation to triennial meetings of the International Council of Women in Helsinki, Finland, in 1954; Tehran, Iran, in 1966; and Bangkok, Thailand, in 1969.
A well-respected civic leader, Ms. Spafford served as a member of the National Advisory Committee to the White House Conference on Aging, held in January of 1961, chairing two sub-sessions about volunteer service. She also served on the Advisory Committee for the section on "Religion and the Aging" in the Special Concern Division of the White House Conference in 1971.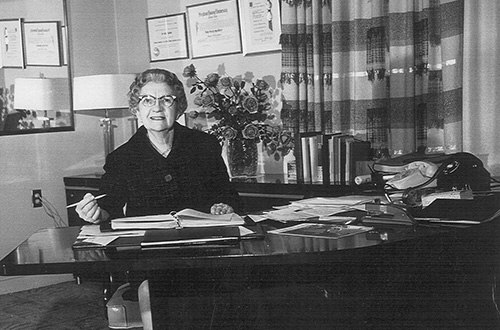 Ms. Spafford was a long-time editor of the Relief Society Magazine and also authored two books, Women in Today's World (1971) and A Woman's Reach (1974).
Ms. Spafford married Willis Earl Spafford in 1921. They were the parents of two children, Earl Smith Spafford and Mary Spafford Kemp. A life-long Utah resident, she died on February 2, 1982, at the age of 86. Later that year, the Belle S. Spafford Endowed Chair was established in her honor.