Strategizing for a Stronger Behavioral Health Future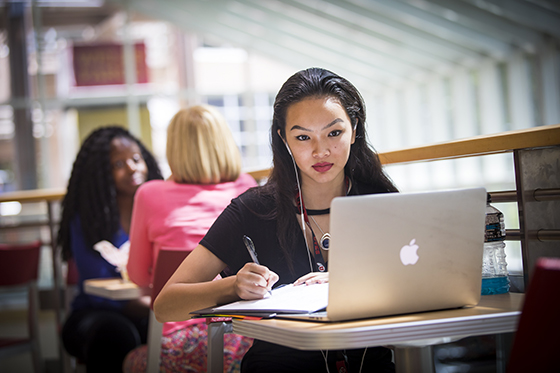 In late August of this year, the Utah System of Higher Education awarded the University of Utah College of Social Work a $192,000 Behavioral Health Workforce Initiative Grant to create a new Behavioral Health Technician Certificate (BHTC) Program. As one of several new behavioral health certification programs statewide, the BHTC Program is meant to both bridge the gap of mental health care in the state of Utah, and to create an opportunity to get professionals into the workforce sooner. Philip Osteen, dean of the College of Social Work explained, "It's no secret that our nation is in need of more behavioral health professionals. This certificate will play an important role in helping Utah fill that service gap."
The BHTC Program is designed to be completed in less than 12 months with the first cohort set to begin in January 2024. The interdisciplinary curriculum focuses on developing competencies for mental health practitioners around professional resiliency and well-being; ethical, legal, and professional issues affecting mental health practice; applied therapeutic communication skills; case management and clinical documentation skills; and child, family, and adult advocacy. As many of the curriculum components of the BHTC Program already exist and can be applied to requirements of the Bachelor of Social Work (BSW) Program, enrollment will begin with BSW students—with plans to expand to other enrolled undergraduate students as soon as possible. It is anticipated that 30 students will be enrolled each spring and fall semester, and will complete the program over the course of three semesters on a rolling basis.
Once coursework is complete, students will apply through the state for certification as a Behavioral Health Technician (BHT). After certification, students will be able to fill a variety of positions in the mental and behavioral health fields. "There's a continuum of need around mental and social wellness," said Dr. Osteen. "Not everyone needs a therapeutic intervention from a licensed clinical social worker. Some people need someone to help connect them to community resources or fill out applications to access benefits. By adding behavioral health technicians to the array of mental health professionals in the state, we're preparing our workforce to more effectively triage behavioral health concerns according to their level of need."
In addition, students in the BHTC Program will be required to take a crisis intervention course, a new social work class first offered during the 2023 spring semester. Students who successfully complete this course, which was developed in collaboration with the Utah Department of Health and Human Services, are eligible for crisis intervention certification through the state, incorporating an additional professional certification as part of the BHTC Program.
Dr. Osteen is excited about the opportunities the BHTC Program offers for students interested in pursuing careers in mental and behavioral health. "This is an important first step in developing a long-term behavioral health workforce that hasn't existed before," he said. "This certificate program sets students on a clear path to earn bachelor's and master's degrees in social work, if that's where their interests lie."
Dr. Osteen also noted that the College of Social Work is already well positioned to provide the skills, knowledge, and experiences students need to acquire BHT certification. "The College has a demonstrated record of successfully educating and mentoring undergraduate and graduate students to support the behavioral health workforce in Utah. We have the largest enrollment of pre-BSW and BSW students across the state, provide Utah's only online BSW Program, and have an extensive network of more than 400 community partners across 27 of Utah's 29 counties." He continued, "The College has demonstrated its capacity to educate and train students in both urban and rural areas, and this is new certificate opportunity is an expansion of that work."