Community Matters 2020
A Message from the Dean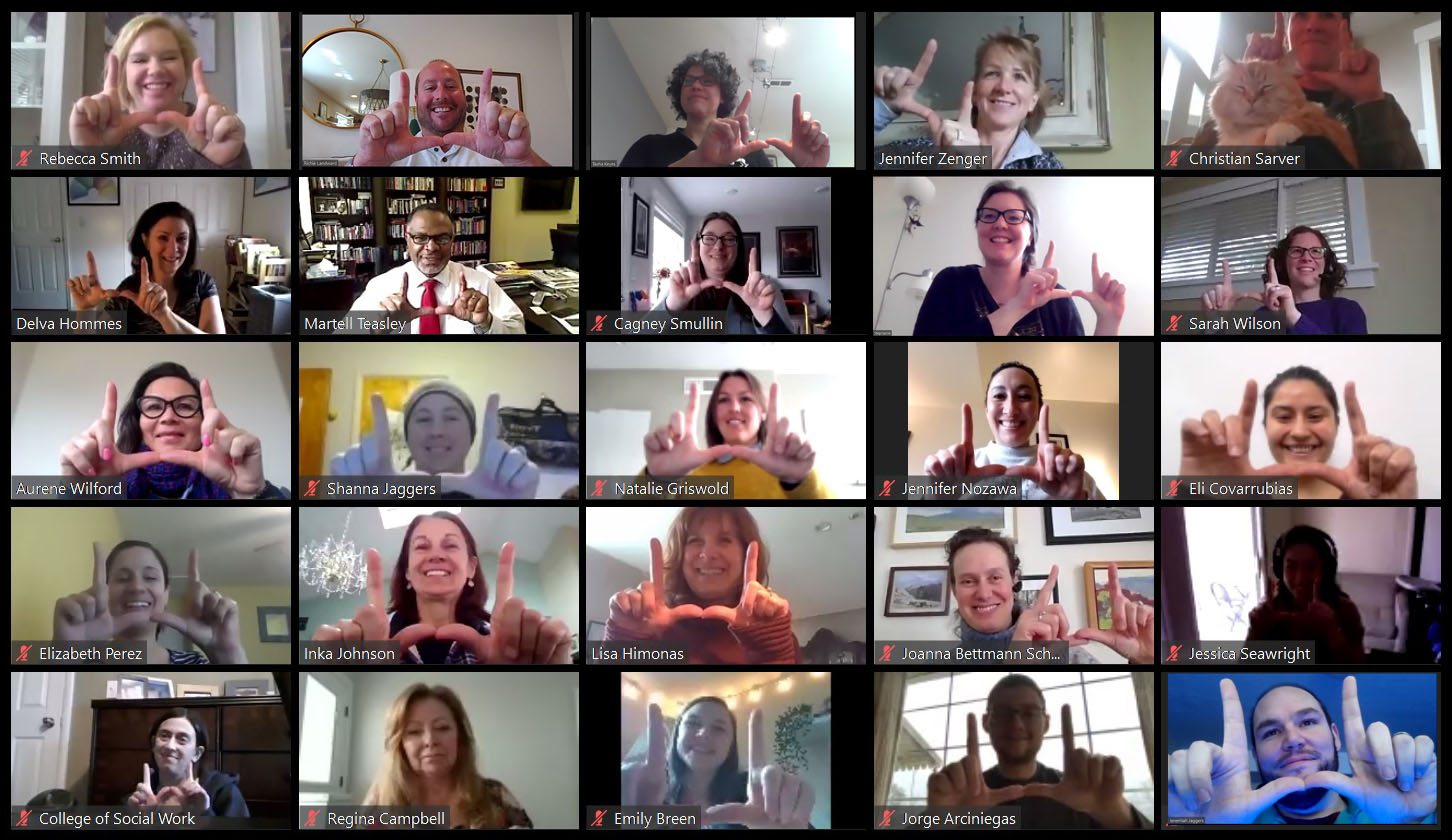 It is ironic that at a time when we are isolating and physically distancing ourselves, it is more apparent than ever that we realize how interconnected we are, and how much stronger we are when we work together. I am extraordinarily proud of what our team at the University of Utah College of Social Work has accomplished over the last month, as we have rapidly adapted classes, meetings, and events for online venues. This was—in every way—a team effort, and it would not have been possible without the unflinching commitment of our faculty and staff, as well as the patience and adaptability of our students and stakeholders. The stories of teamwork featured in this issue of Community Matters demonstrate that the combined talents, expertise, support, and determination of teams is what will continue to drive us forward.

Take care,

Martell Teasley, PhD, MSW
Dean and Professor
---
Shared Scholarship
Dean Martell Teasley, on ABC4 News


Alumna & Adjunct Professor Kathie Supiano, in The Salt Lake Tribune


PhD Candidate Candice Metzler, in @theU


Associate Dean for Research Eric Garland, in The Los Angeles Times


MSW Alumni Ellie Goldberg & Benta Opiyo and Students Cody Lockyer & Char Leary, in @theU
Community Advisory Board Update
Our stellar Community Advisory Board welcomed five new stars in 2019-2020. This year, we were pleased to welcome:
Ritvij Gautam, Co-Founder, TryMyUI, Inc.
Emogene Hennick-Dunn, LCSW, U of U Hospitals and Clinics-Geriatric Clinic
Darlene Schultz, Family Support Program Coordinator, Utah Support Advocates for Recovery Awareness
Clifton Uckerman, Clinical Program Manager, Altium Health
Jessica Waters, Program Manager/Therapist, Salt Lake City Police Department
Thanks to our entire board for sharing their collective knowledge and community perspective in areas of substance misuse, homelessness, telehealth, social justice, and much more. Given the hardships many of our students now face, we are especially grateful for the CAB's ongoing support of our students through the annual Community Advisory Board Scholarship.

If you have interest in serving on our CAB, please contact Lisa Himonas for information (Lisa.Himonas@socwk.utah.edu or 801-587-8387).