The College of Social Work will be holding an in-person convocation ceremony on Saturday, May 8th at 9 AM at Rice-Eccles Stadium. The event will be live streamed so family and friends can watch, and celebrate our graduates. Please note that all guests and graduates are required to wear a mask to attend convocation. Graduates review the Convocation Information page to prepare for the event.
---
Congratulations Graduates!
---
VIRTUAL GRADUATION EVENTS
The University will hold a virtual commencement ceremony on May 6th at 7 PM. As the College's in-person convocation ceremony will allow for the attendance of some guests and will be livestreamed, we will not need to create a convocation video this year. We will hope to provide a Virtual Convocation Program that you can download and hold on to as a keepsake. You will be able to visit the links below for the each graduation event.
Live Event Schedule
Date

Time

Event

Location

Saturday, May 8th
9:00 AM

College of Convocation Ceremony

Rice- Eccles Stadium
Thursday, May 6th
7:00 PM
Virtual General Commencement Ceremony
Utah.edu/live
Please see below for details

Be prepared!
Graduates, read more information for the preparation on your special day!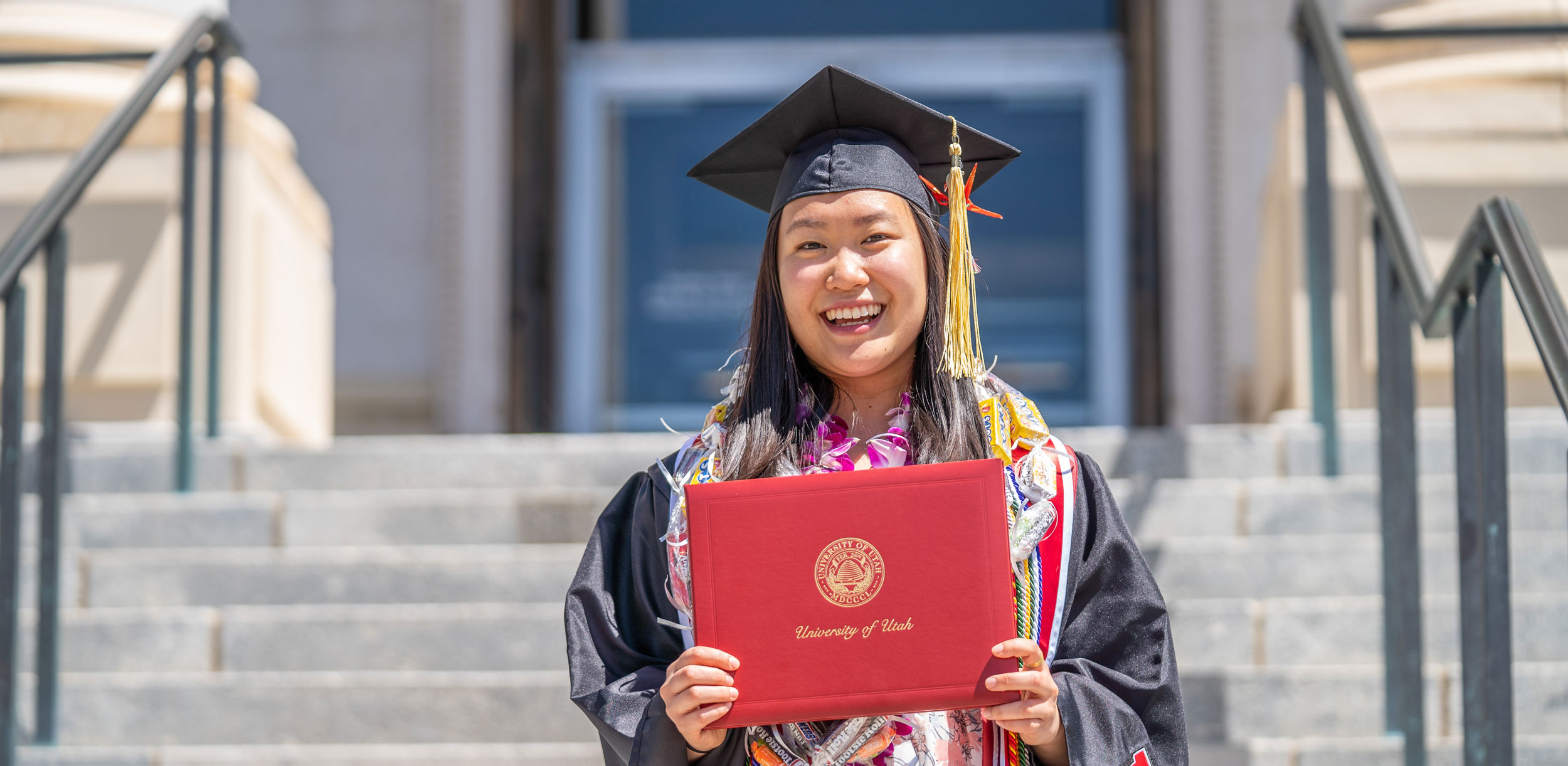 WATCH THE 2021
GRADUATION LIVE
The broadcast of the College of Social Work will begin at 9 AM on Saturday, May 8th.
Family and Friend Graduation Celebration

Due to the continued pandemic, the College of Social Work will be unable to hold the Family and Friend Graduation Celebration this year. We hope that the live stream of the in-person convocation will provide the opportunity to safely celebrate the class of 2021 with friends and family.

University of Utah's General Commencement
The University of Utah will stream the virtual General Commencement on Thursday, May 6th at 7:00 PM. The ceremony will be available on https://www.utah.edu/live/. For more information please visit the University's Commencement Webpage.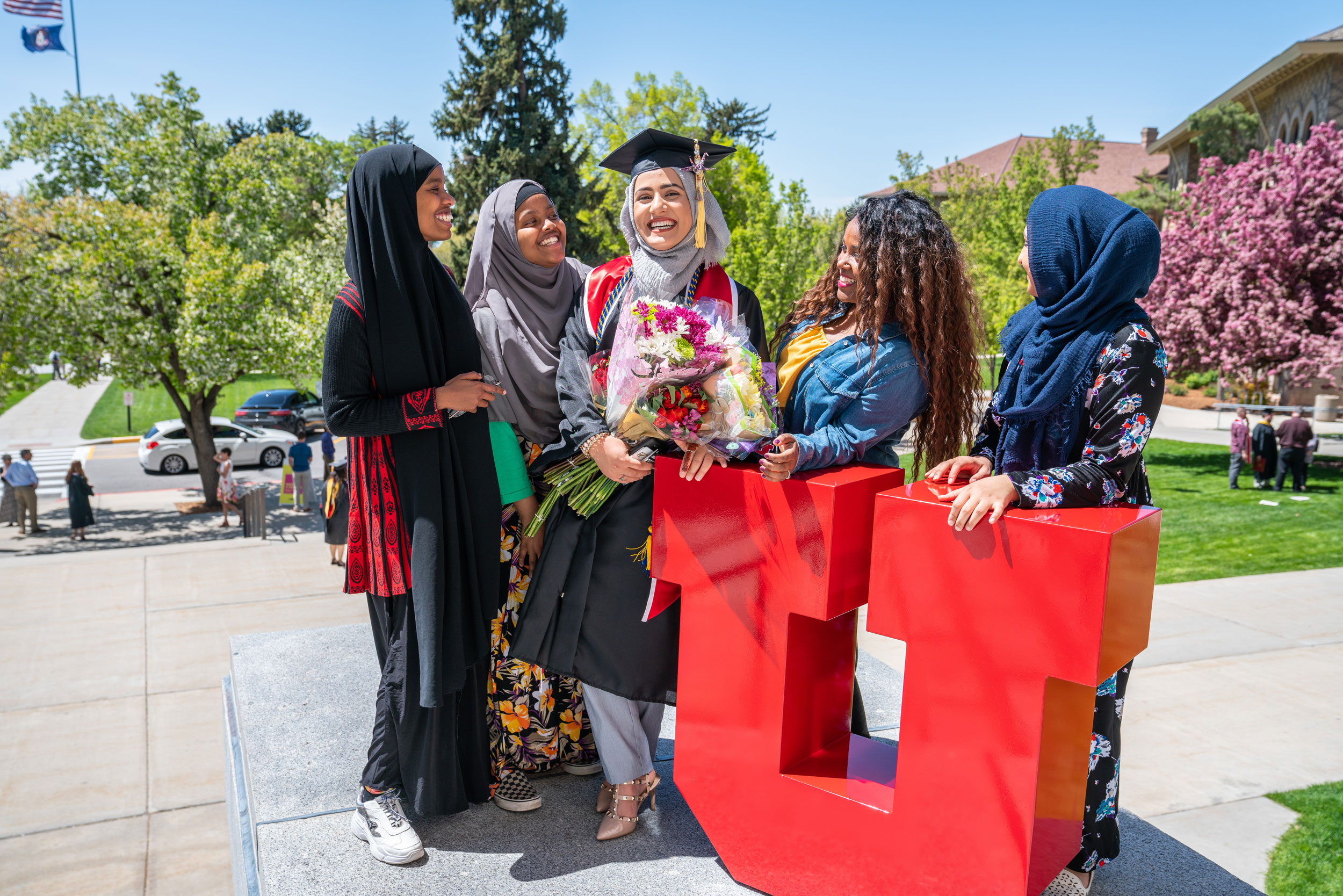 Convocation Ceremony
The University of Utah College of Social Work's Convocation Ceremony. All students participating in the ceremony will have ceremonial degrees conferred upon them (official diplomas will be sent to graduates via mail). Students should review the above Convocation Information sheet for instructions for the event. Guests will need tickets to enter the event, and must follow general event protocols. All graduates and guests can park on the East side of the stadium (parking map can be found in the linked Convocation Instructions PDF above), should avoid bringing bags, and must have a ticket and a mask to enter the event. Guests will enter the event through Gate G, and will be instructed to sit in the North end of the stadium, and graduates will enter through Gate H, then make their way down to the field for the ceremony.
More Information
Graduation Requirements and Application
Earning Honors At Graduation
University of Utah Campus Map
College of Social Work staff can answer questions about program-specific graduation requirements and procedures:
BSW: Delva Hommes, 801-581-4239, delva.hommes@utah.edu
BSW: Eli Covarrubias, 801-581-4428, eli.covarrubias@utah.edu
MSW: Inka Johnson, 801-581-4908, inka.johnson@utah.edu
MSW: Alisa Lewis, 801-581-8875, alisa.lewis@utah.edu
PhD: Mirela Rankovic, 801-585-5979, mirela.rankovic@utah.edu
CSW Graduation Coordinators: Liz Cook and Emily Breen, swgraduation@lists.utah.edu