About the College of Social Work
Mission
The University of Utah College of Social Work is dedicated to providing outstanding education and training to the professional social workers of tomorrow.
Through education, research, and community engagement, the College of Social Work advances the transformation of policies, practice, and interventions to alleviate human suffering, enhance well-being, and promote social justice.
College Community
The University of Utah College of Social Work, established in 1937, is a leader in social work education in the Intermountain West. The College offers students an inclusive and challenging learning environment where students are encouraged to collaborate with faculty, peers, and community partners in analyzing and resolving critical social problems.
Message From the Dean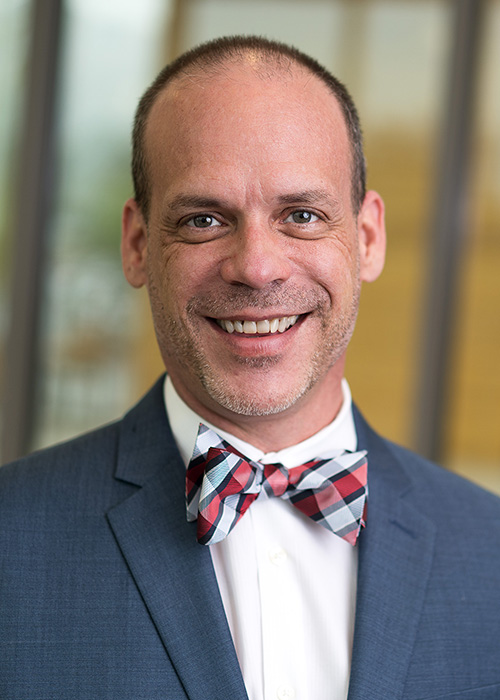 Welcome to the New Year! While 2022 brings exciting changes for the College of Social Work and the University of Utah, our focus remains on continued excellence throughout a time that has proven difficult for many—including students, social workers, and the community.
The year began with a number of changes in College personnel, particularly within the dean's office. I am excited to take on the role of interim dean while Martell Teasley serves as the interim senior vice president for academic affairs, alongside University President Taylor Randall. Former BSW Program Director Jason Castillo is stepping into the role of the College's interim associate dean for academic affairs, and Assistant Professor Jeremiah Jaggers will fill the role of interim BSW Program director.
This academic year ushered in changes to College programs and processes, which we intend to expand upon in upcoming semesters. We welcomed Online Program Director Cynthia Sanders, who quickly launched the online MSW Program in the fall and is preparing our first-ever Online Advanced Standing program for the summer. We're also excited to offer streamlined BSW and MSW admission processes, along with ever-evolving practicum experiences.
All of these exciting and important changes ultimately work toward the mission of the College: excellence in academia and the social work profession. As the onslaught of difficulties caused by the pandemic emphasizes the shortage of social workers in Utah, we are working on sustainable, quality, and impactful expansion to fill the workforce with well-prepared social workers. To that end, we look forward to hiring new faculty members for both in-person and fully online teaching positions, further diversifying the depth and breadth of experience and expertise we can share with students.
As interim dean, I will remain heavily focused on the strategic plans that Dean Teasley developed with the help of our faculty and staff members. I look forward to working with students, members of the College, and the communities we serve, and am confident in our ability to achieve excellence through our collaborations.
Philip Osteen, PhD
Interim Dean
Fall and Spring Schedule
Monday - Thursday: 8 A.M. – 7 P.M.
Friday: 8 A.M. – 5 P.M.
Closed: Saturday and Sunday
Classes in the lab
The lab is also unavailable to all students when classes are being held. Postings will be made prior to classes.
Holiday Break Hours

Hours: 8 A.M. – 4 P.M.

The Computer Lab will be closed on Thanksgiving, Day after Thanksgiving, Christmas Eve, Christmas Day and New Years Eve for Holidays.
Summer Schedule
Monday - Friday: 8 A.M. – 4 P.M.
Closed: Saturday and Sunday
Lab Rules & Policies
If there are any questions regarding these rules and policies please ask the Lab Manager or a Lab Assistant or email: Lab Manager
---
Contact Us
If you are not sure who to contact, please call or visit our main office for assistance.
Main Office
801-581-6192, Room 101
Dean's Office
801-581-8827, Room 107
Computer Lab Tech Assistance
801-585-3703, Room 212 211
BSW & MSW Offices
801-581-8053, Suite 331
PhD Office
801-585-5979, Room 214